South Wind Days by Mario Tomic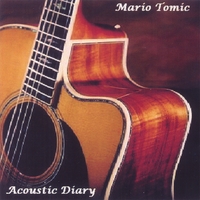 Buy Album
From the album
Album Title: Acoustic Diary
CD Baby
Released: 0
Listen
Sign in
to view listen count
Broken link? Report it to us
About the Album
South Wind Days mp3 is in acoustic instrumental jazzy rock music genre. Song was released on Mario Tomic music album Acoustic Diary 2006. Composed and played by Mario Tomic. All music rights secured and protected.
Personnel
Date featured
July 18, 2007
This track appears by permission of the contributing artist and/or record company.
It is for personal use only; no other rights are granted or implied.