Short Suite by Steve Grover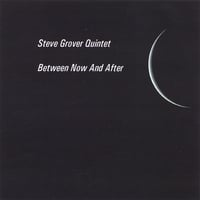 Buy Album
From the album
Album Title: Between Now And After
Label: Self Produced
Released: 2007
Listen
Broken link? Report it to us
About the Album
"Short Suite" is the first tune on my CD "Between Now And After". It features a quintet, with David Wells, tenor saxophone; Tim Sessions, trombone; Tony Gaboury, guitar; Chris Van Voorst Van Beest; and myself, Steve Grover, on drums. "Short Suite" is an original of mine, as are all of the compositions on the CD.
Personnel
Date featured
June 8, 2007
This track appears by permission of the contributing artist and/or record company.
It is for personal use only; no other rights are granted or implied.