On the Street Where you Live by Jeanne O'Connor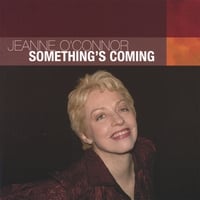 From the album
Album Title: Something's Coming
Label: Perldisc
Released: 2007
Listen
Broken link? Report it to us
About the Album
Jazz singer Jeanne OConnor, with the help of arranger Gil Goldstein, takes this great American standard and sets it to a samba beat, ably assisted by Chip Jackson on bass, Matt Munisteri on guitar, Dave Ratajczak on drums, and Gil Goldstein on piano and playful accordion. Bebop meets Brazilian in the opening scat line.
Personnel
Date featured
December 8, 2007
This track appears by permission of the contributing artist and/or record company.
It is for personal use only; no other rights are granted or implied.