Jazz Straight Ahead by Rob Mullins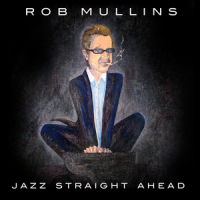 Buy Album
From the album
Album Title: Jazz Straight Ahead
Label: RME
Released: 2009
Duration: 01:07:43
Listen
Broken link? Report it to us
About the Album
Original Straight Ahead Jazz by one of the USA's most prolific composers.
Track Listing
Jazz Straight Ahead; Jazz Jazz; Illusions; Giselle; Birthday; Body and Soul; Lover Man; Parking In Westwood; 5 4 3 2 1; The Song Is You; Round Midnight; Georgia On My Mind
Personnel
Additional Personnel
Rob Mullins: piano, comp; Brian Bromberg: upright bass; Joel Taylor: drums
Date featured
October 24, 2008
This track appears by permission of the contributing artist and/or record company.
It is for personal use only; no other rights are granted or implied.