Intuition Suite II_Touched By Infinite Possibility by Harlan Mark Vale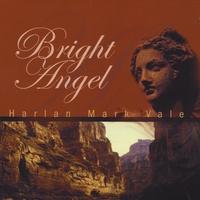 Buy Album
From the album
Album Title: Bright Angel
Unknown label
Released: 2008
Listen
Sign in
to view listen count
Broken link? Report it to us
About the Album
Freely improvised solo piano. Harlan Mark Vale has been writing music since he was 12 years old. His music has evolved into a unique style that is elegant and emotionally evocative. Vale plays the piano as if music flows through him, and it does. When asked about how he creates his music, Harlan states, "It's not as if I write music, its more like I am allowing the music to emerge from me fully formed. My job is to make the Divine connection, step out of the way and become the conduit for creative exploration."
Personnel
Date featured
July 22, 2008
This track appears by permission of the contributing artist and/or record company.
It is for personal use only; no other rights are granted or implied.