Forward And Back by Mike Moreno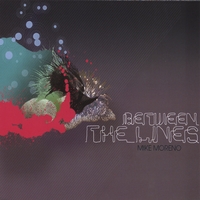 Buy Album
From the album
Album Title: Between The Lines
Label: Self Produced
Released: 0
Listen
Sign in
to view listen count
About the Album
Mike Moreno has gained recognition as a guitarist touring with artist such as Joshua Redman, Nicholas Payton, Lizz Wright, Greg Osby, and Jeff Tain Watts. Now releasing his debut CD "Between The Lines," his compostions are captured with a stellar line-up including John Ellis, and Marcus Stickland-saxophones, Aaron Parks-piano, Doug Weiss-bass, Kendrick Scott and Tyshawn Sorey-drums.
Personnel
Date featured
July 11, 2009
This track appears by permission of the contributing artist and/or record company.
It is for personal use only; no other rights are granted or implied.