Comes Love by Donna Greene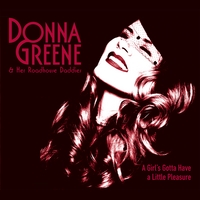 " class="pic-200 border-1 bottom-10" alt=""Comes Love" by Donna Greene & The Roadhouse Daddies" />
Buy Album
From the album
Album Title: A Girl's Gotta Have a Little Pleasure
Label: Dixie Blue Records
Released: 2008
Listen
Broken link? Report it to us
About the Album
A classic Billie Holiday tune recharged with ultimate cool. Donna Greene on vocals, Jeff Elliott on muted trumpet, Greg Loeb on guitar, Jack Lee on piano, Joel Bennett on bass, Sinclair Lott on drums and Kevin Winard on percussion.
Personnel
Date featured
July 5, 2008
This track appears by permission of the contributing artist and/or record company.
It is for personal use only; no other rights are granted or implied.