Caroga Lake by Oliver Timmons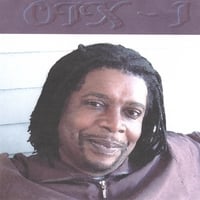 Buy Album
From the album
Album Title: OTX-1
Label: Tuf Guy Records
Released: 2006
Listen
Sign in
to view listen count
Broken link? Report it to us
About the Album
The Adirondacks in New York was the location for the creation of this classic piece, sitting on the shore of Caroga Lake. This was a momentus time for Oliver in that he was, after an absence from music, taking major steps in re-establishing himself. His music is greatly influenced by the genius of Herbie Hancock and mastery of Miles Davis, John Coltrane, Chic Corea, Earth Wind and Fire, James Brown, and George Clintons P-Funk.
Personnel
Date featured
March 9, 2007
This track appears by permission of the contributing artist and/or record company.
It is for personal use only; no other rights are granted or implied.