Brookline, Summer by Rick Frank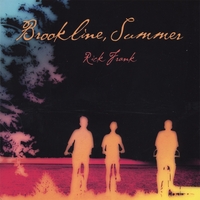 Buy Album
From the album
Album Title: Rick Frank
Label: Decker Creek Records
Released: 0
Listen
Sign in
to view listen count
Broken link? Report it to us
About the Album
The title track, composed by Rick, is a tribute to the sounds and styles that he grew up with: "When I was in high school, in the early 70s, I was listening a lot to Chick Corea, Herbie Hancock and Joe Zawinul. I loved the sound of the Fender Rhodes piano, which Brad has recreated beautifully on this CD, and I wrote "Brookline, Summer" with this sound in mind. It's a tribute to my formative years listening and playing jazz.
Personnel
Date featured
December 30, 2006
This track appears by permission of the contributing artist and/or record company.
It is for personal use only; no other rights are granted or implied.