Thirteen by Ian Carey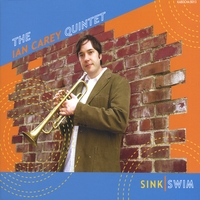 Buy Album
From the album
Album Title: Sink/Swim
Label: Kabocha Records
Released: 0
Listen
Sign in
to view listen count
Broken link? Report it to us
About the Album
"Thirteen" is a deconstructed and reconstructed minor blues, featuring an improvised fugue, intricate ensemble work, and some excellent solos. Recorded in August 2005, it features Ian Carey on trumpet, Fred Randolph on bass, Evan Francis on alto saxophone, Adam Shulman on Fender Rhodes piano, and Jon Arkin on drums.
Personnel
Date featured
April 16, 2006
This track appears by permission of the contributing artist and/or record company.
It is for personal use only; no other rights are granted or implied.