"Shelby" by Drop Trio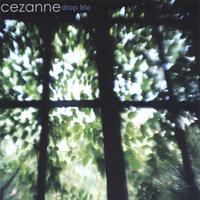 From the album
Cezanne (Self Produced) by Drop Trio
Editor's Comments
Broken link? Report it to us
About the track
This Houston funk/jazz trio takes on a more acoustic tone for its third album, recorded live in 2005 at Cezanne's, although this song is still heavy on organ and groove flair. Catchy hooks and solos with the intelligent exploration of today's quality avante/acid acts. There are numerous other free songs at the site, from studio cuts and interviews to full- length live shows.
This track appears by permission of contributing artist and/or record company. It is for personal use only; no other rights are granted or implied.
Shop For Jazz Music at...
comments powered by